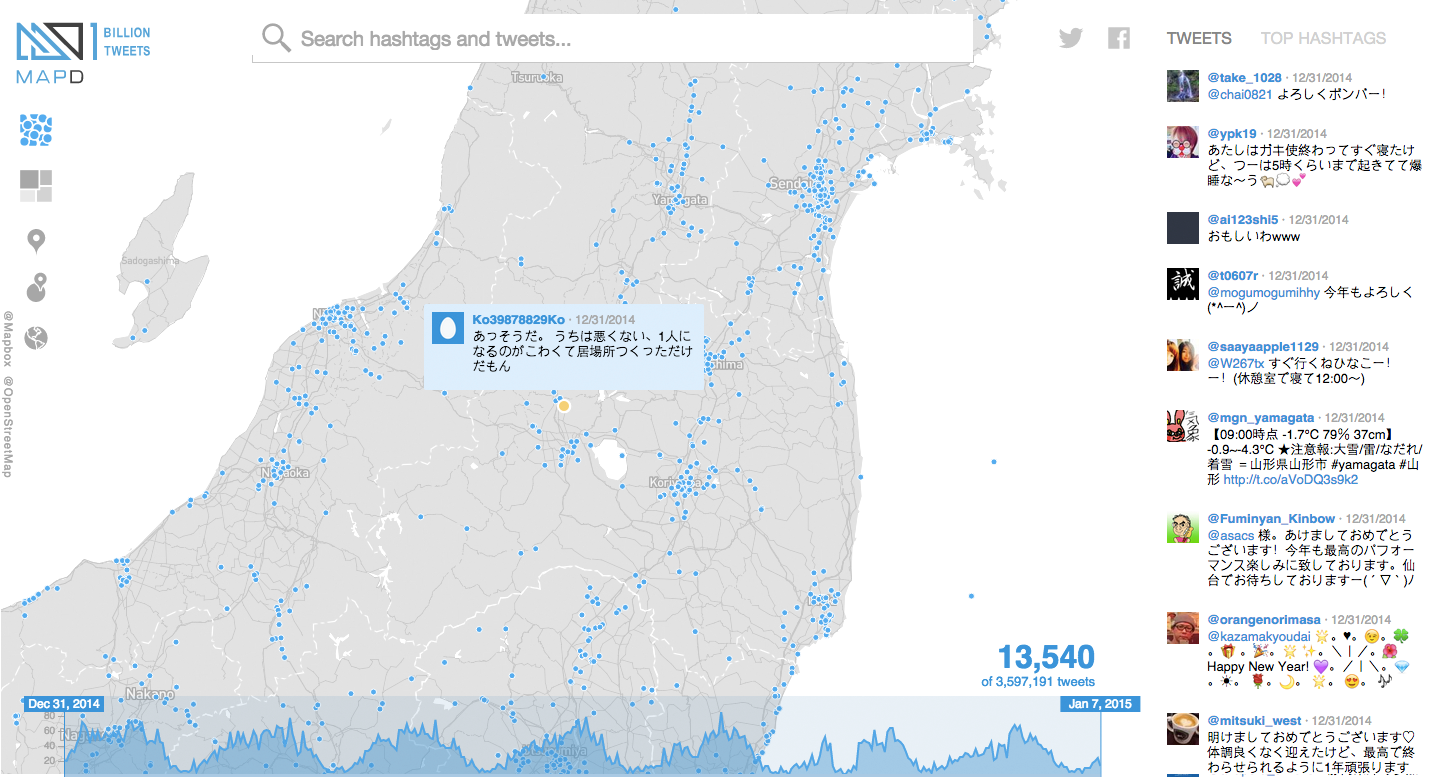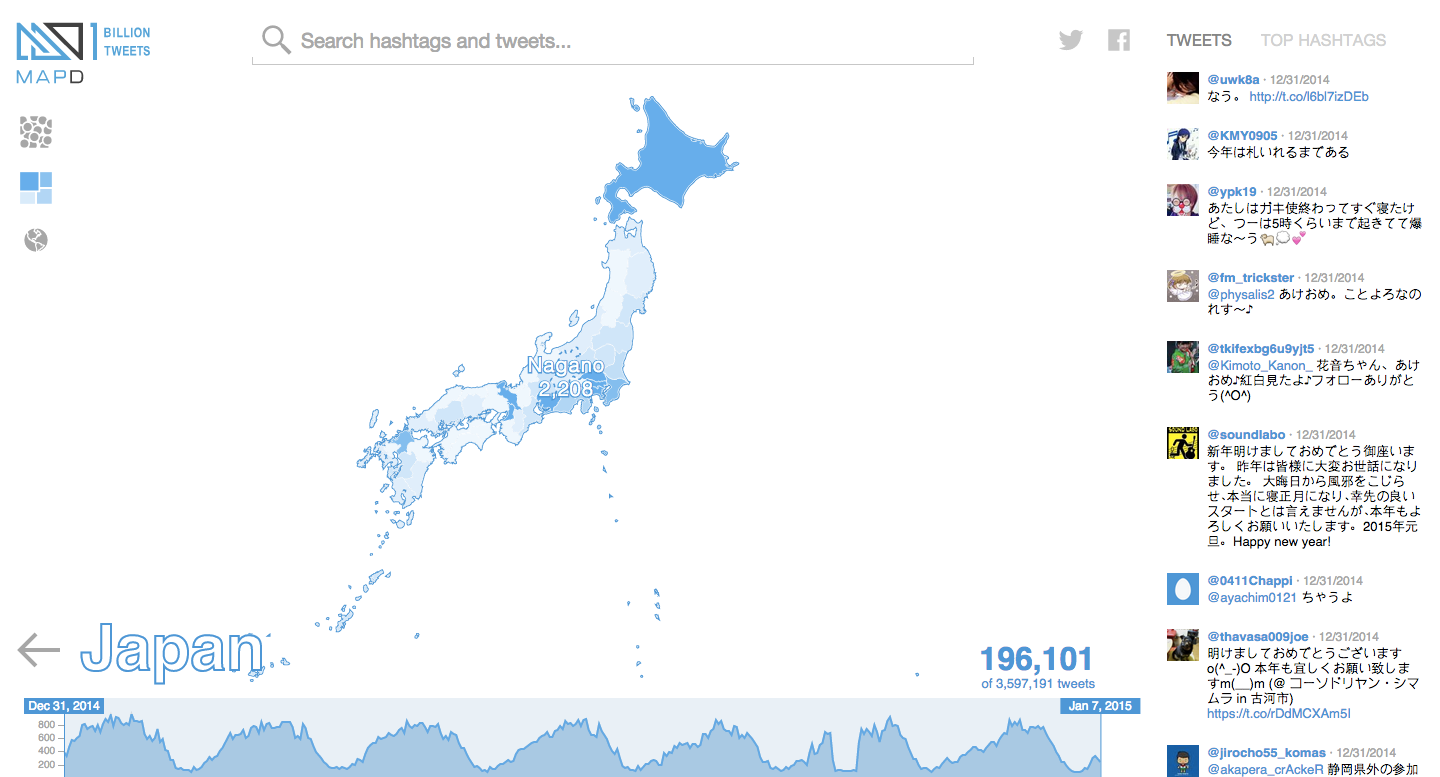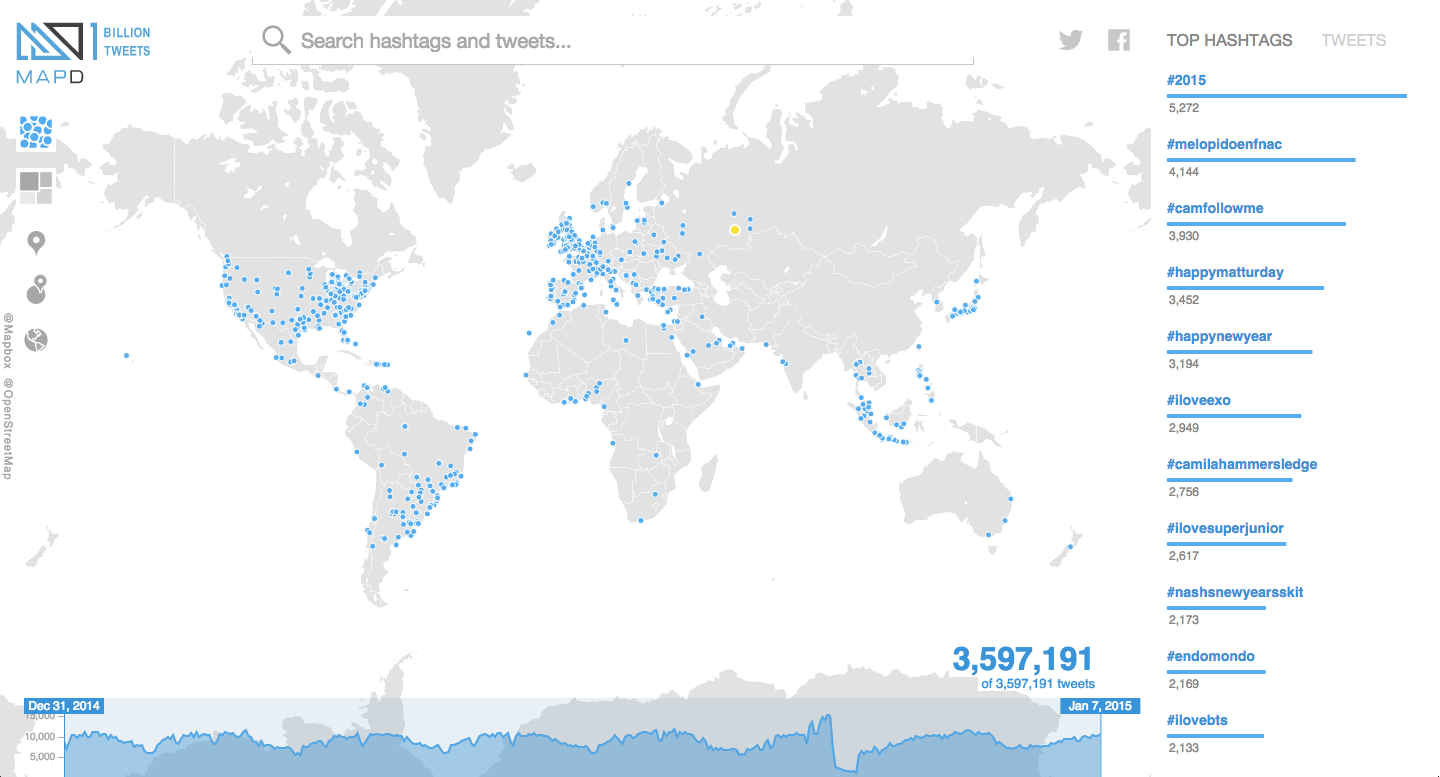 Tweet Map
MapD wanted a beautiful data visualization demo to impress potential investors and customers. So to that end I designed and built for them a bold, modern, highly interactive tweet map, using D3.js and MapBoxGL.
The visual design of the map was inspired by the colors and lines of Japanese woodblock paintings.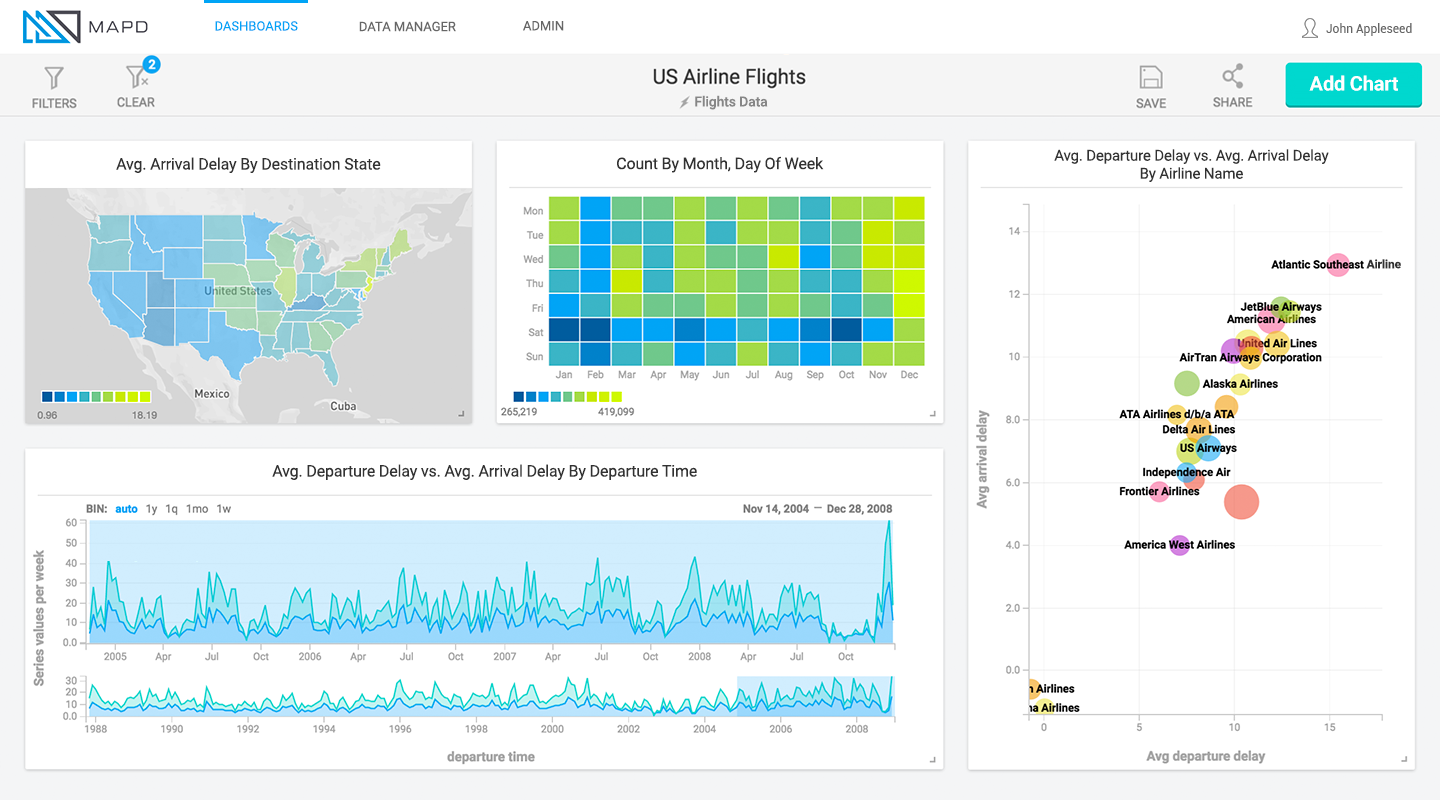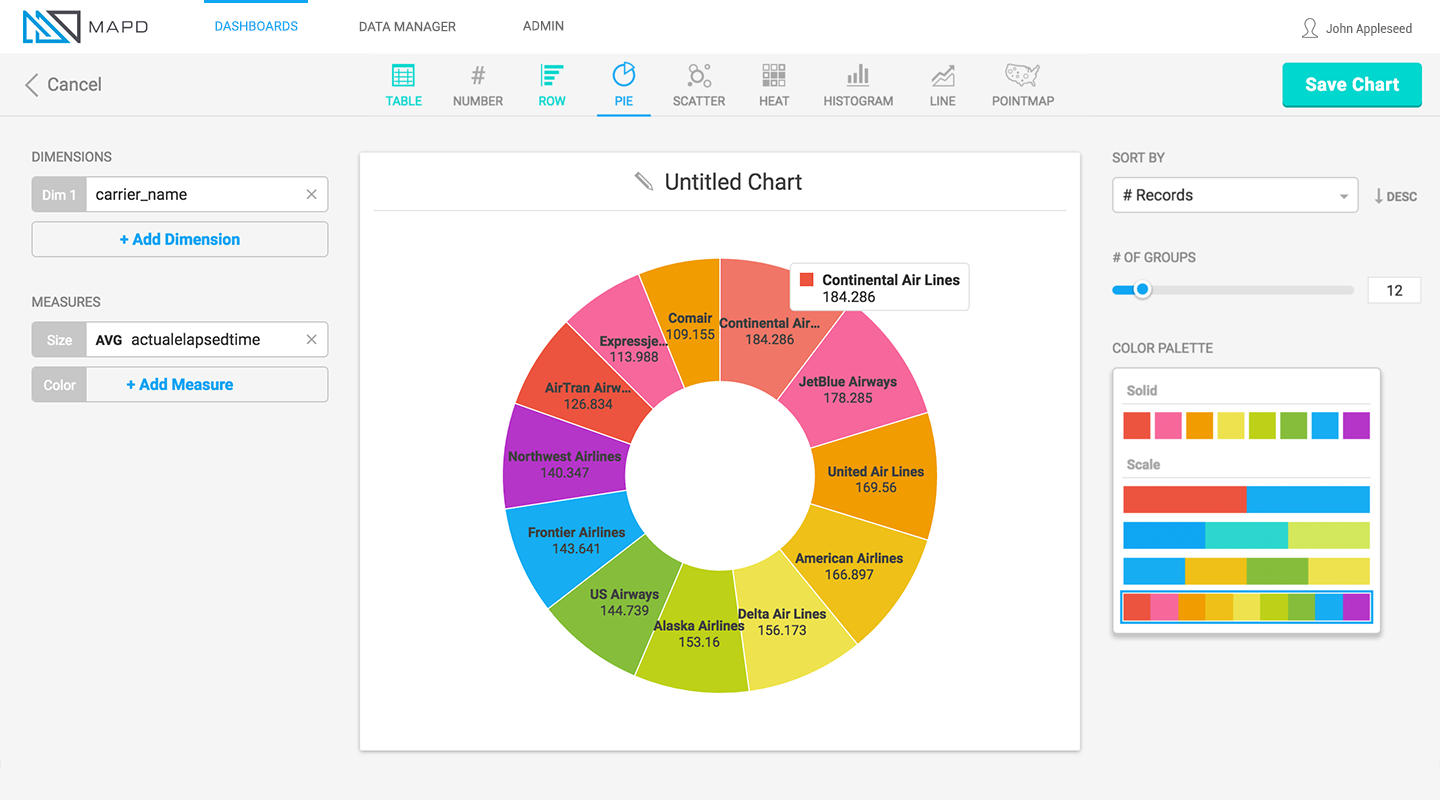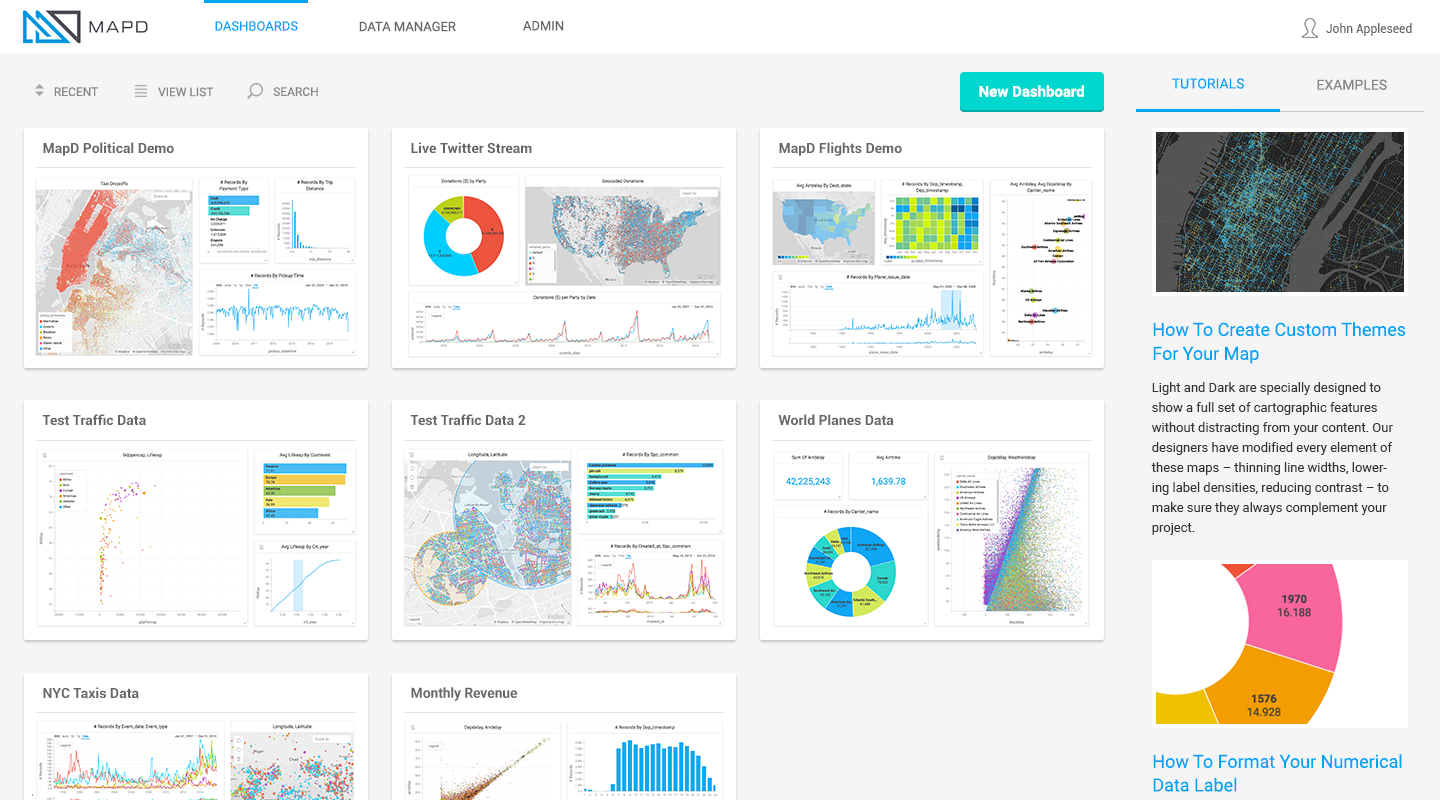 Data Visualization Dashboard
In the competitive landscape of data visualization platforms, MapD needed innovative design to differentiate itself from the rest of the pack.
The key was to leapfrog the current industry standard, which is mired in decades of corporate application design, with its obtuse visual language and steep learning curve.
So I created new design paradigms with the aim of bringing clarity and simplicity to the complex world of big data exploration.
Tweet Map Interactions
My philosophy is that interactive data visualization should be more than just a collection of static views. And through the thoughtful use of animation and transitions, my goal is to bring them to life.