About.com Redesign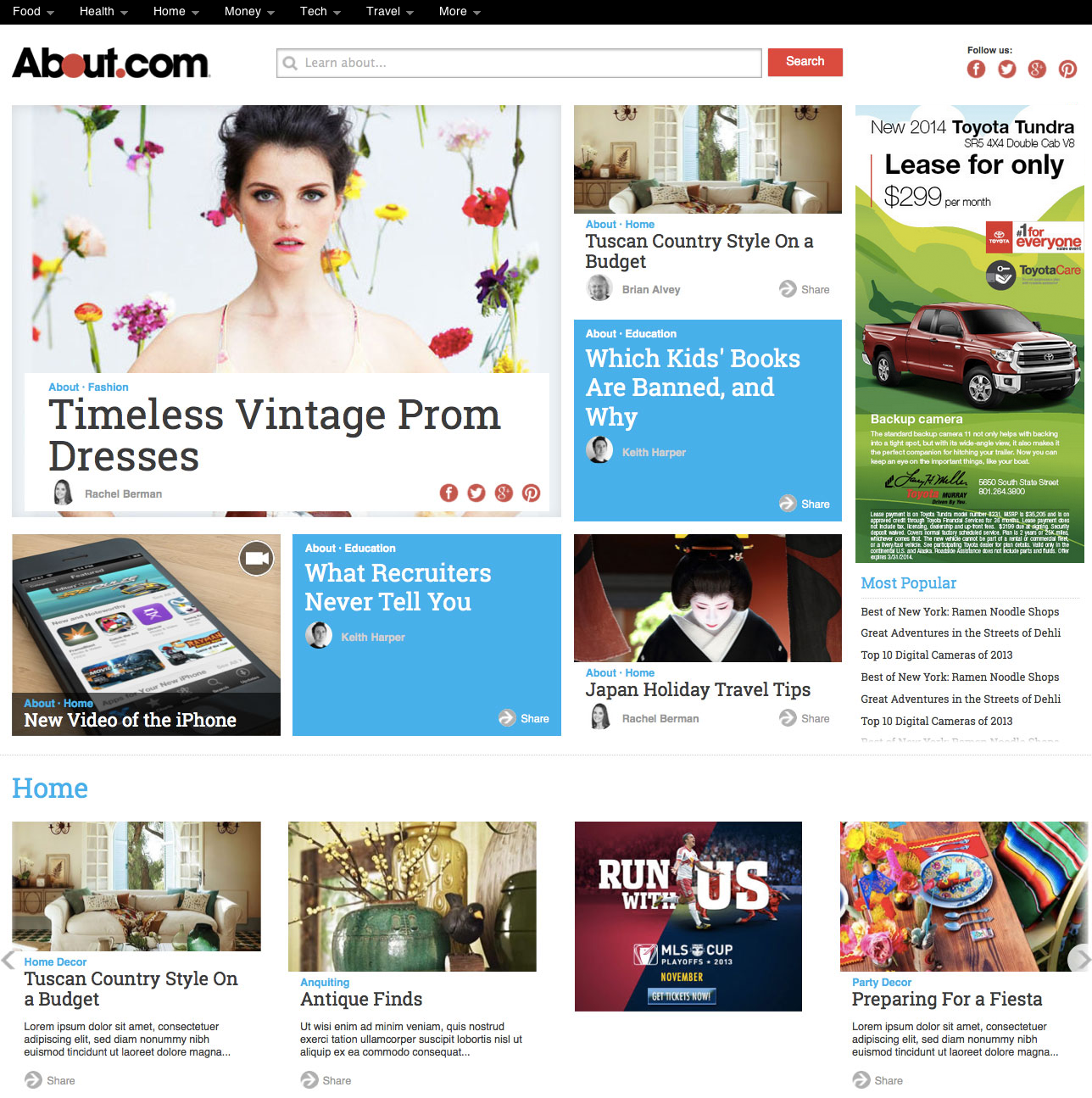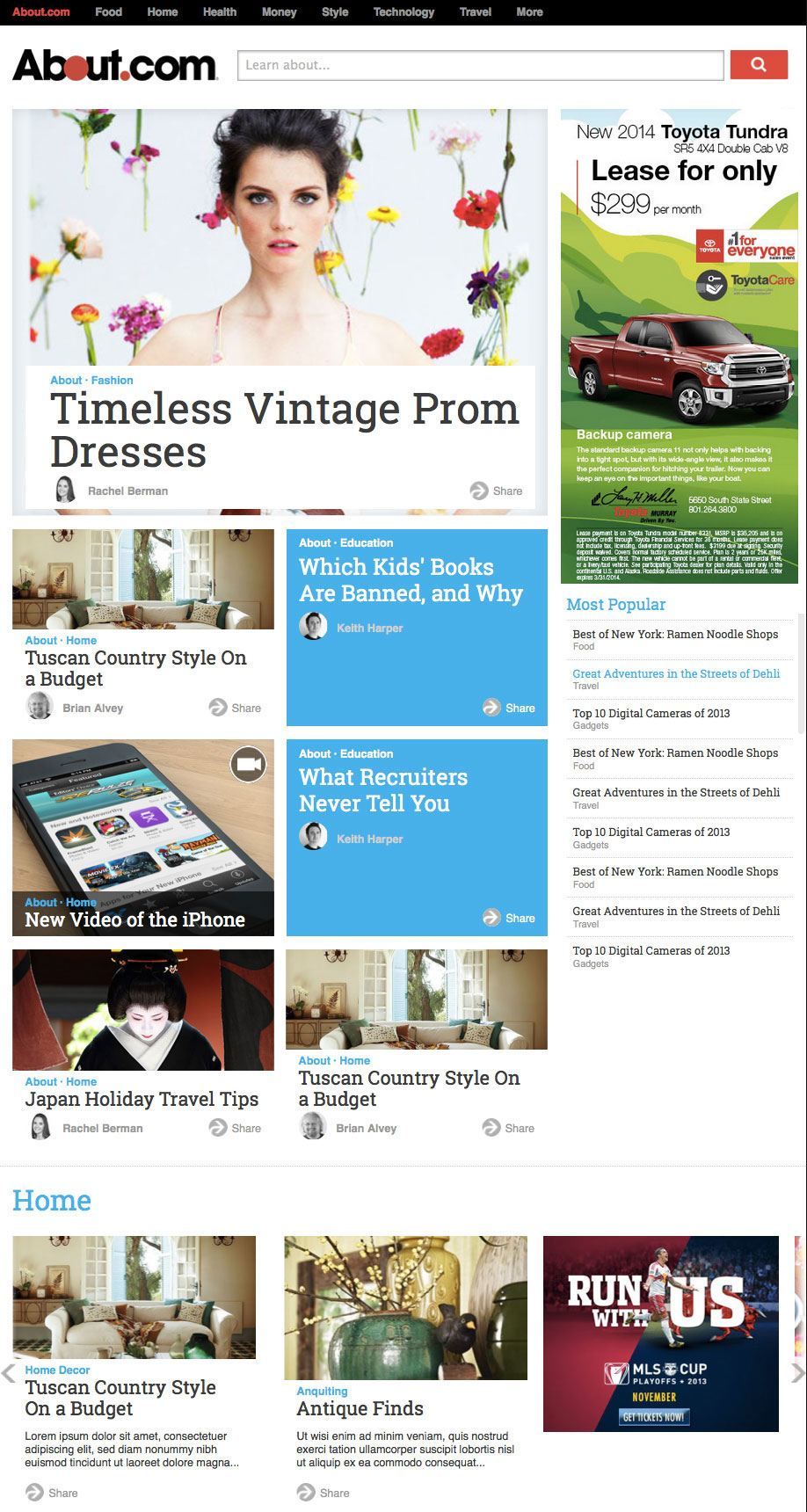 I lead the redesign of About.com.
About.com is one of the oldest and biggest web property on the internet, reaching over 90 million people each month. Unfortunately, it hasn't evolve much over the last decade, and have become staled and out-of-date.
I designed and built a custom responsive web design framework to ensure that content is delivered beautifully on all screen sizes.
Instead of using an out-of-the-box grid, each layout and responsive element is carefully thought over, not only for the best user experience, but also to meet our business goals.
About.com's Publishing Platform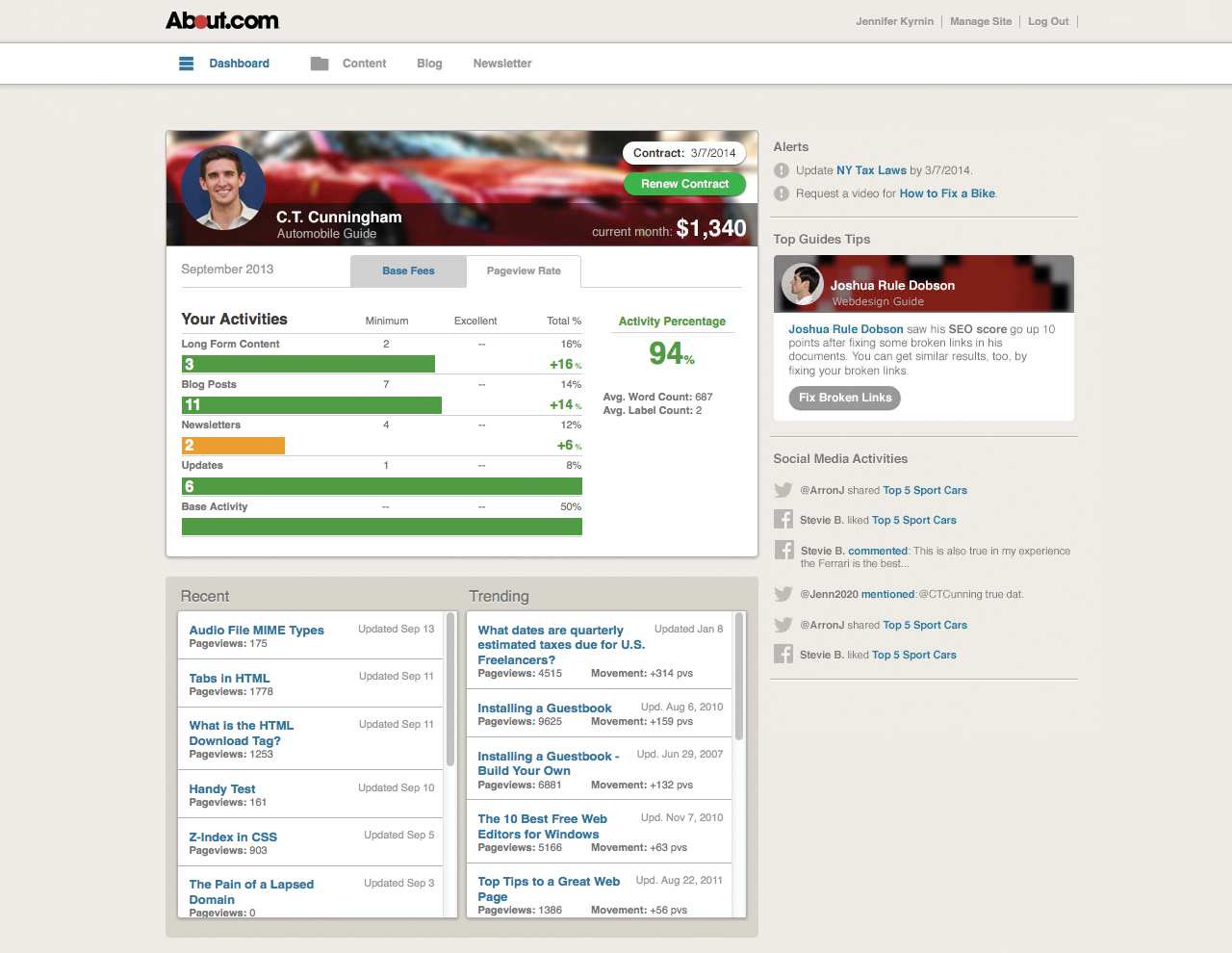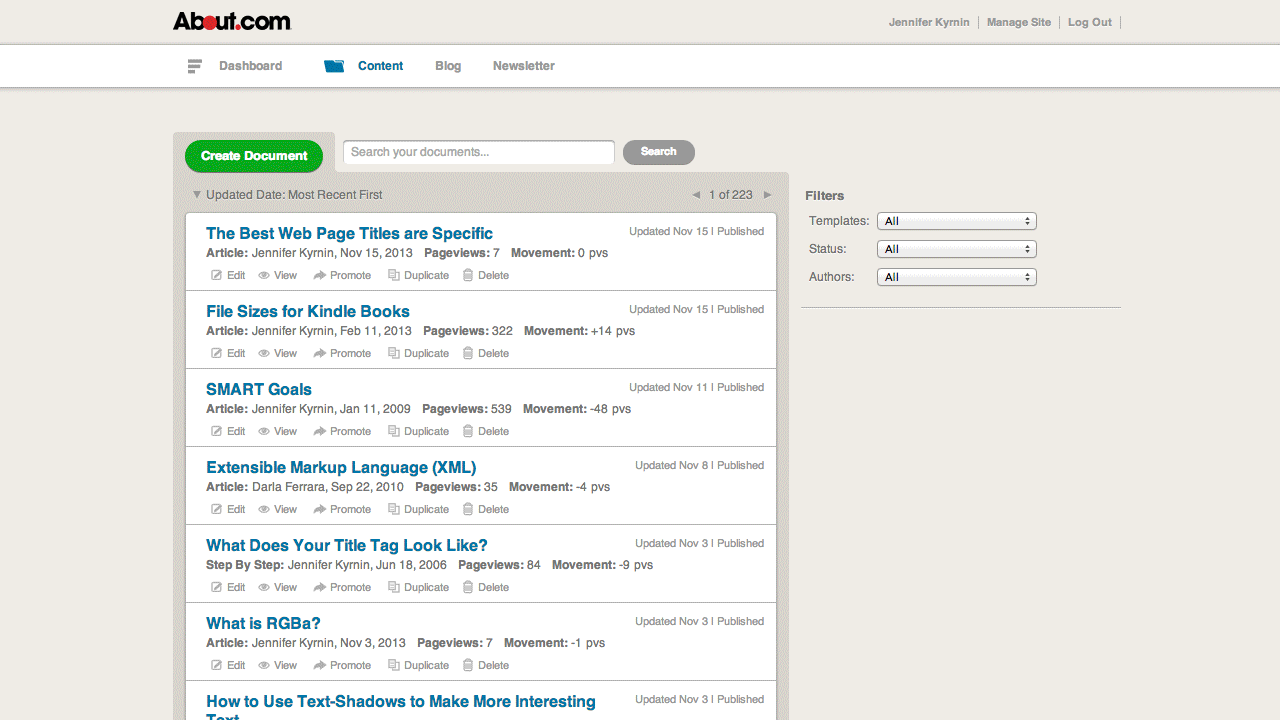 I also redesigned About.com's internal publishing platform.
After fifteen or so years of neglect it has become an outdated, disparate set of tools. I consodiated the product, gave it a fresh look and modern functionalities, and made it an intuitive and compelling writing experience.
Moreover, I transformed the About.com team's design process and culture. I devised a new workflow that is focused on prototyping, incorporated new front-end technologies to their stack, and made design an integral part of their development process.